Posted on 19/07/23
Hello and welcome to the latest edition of your BPL newsletter, where we share our news, events and highlights from across the organisation.
It's been a busy few months at BPL, and we've enjoyed getting out and about to lots of events in our communities, as well as taking part in some great charity fundraisers to raise money for some fantastic local causes.
This issue, we also have news of some exciting events to keep the kids entertained over the holidays and how you can get involved.
So read on to find out more!
Out and About:
BPL staff Nicky and Laurie recently enjoyed a trip to the Great Yorkshire Show.
They were there to support Barnsley Council and tell visitors to the event all about what the town has to offer.
Visitors could also enter a free draw to win a weekend in Barnsley and prizes, including swimming and bowling at the Metrodome.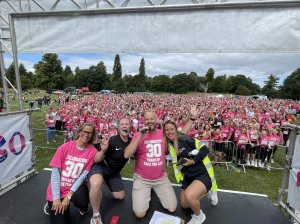 Our fitness instructor Claudia Vickers enjoyed warming up the crowd at the Race for Life in Clumber Park.
A great time was had by all at an event which we're always pleased to support.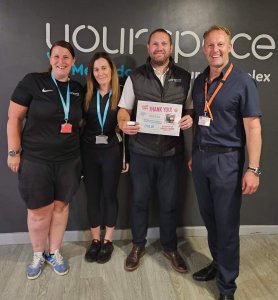 Charity Events:
A big thank you to everyone who took part and donated to the Metrodome's summer fundraiser.
We kept the spinning bike going for 12 hours and raised £700 for Barnsley Hospice!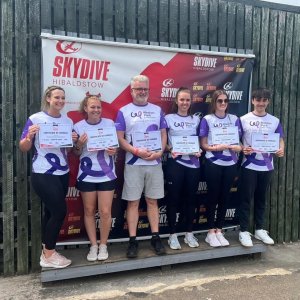 Well done to the brave team from Your Space Worksop, who have recently completed a charity skydive.
They raised a fantastic £3,600 for Weston Park Cancer Charity.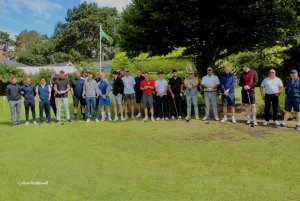 It was great to welcome a group from Mansfield Town FC down to Kilton Forest Golf Club.
Representatives including players, staff, management and corporate sponsors enjoyed a golf day, which also raised £380 for Weston Park Cancer Charity.
Staff and members at Your Space Bircotes have been continuing their support of CRY by donating to a raffle and cake sale.
Good luck to Assistant Manager Owen who is also taking on the Great North Run again this year for the charity.
Success Stories:
We're delighted to have appointed Joni Millthorpe in her new role of Head of Operations.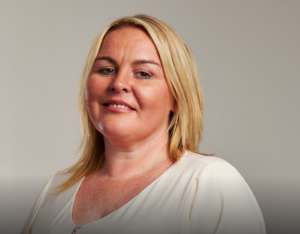 Joni has worked for BPL for almost 20 years, starting as a sales advisor at Hoyland Leisure Centre.
She previously worked as Contract Manager across our Barnsley-based sites and in her new role, will be covering the full portfolio of BPL facilities across Yorkshire and Nottinghamshire.
She said: "BPL is a great place to work. It's such a diverse organisation where no two days are the same.
"It's a really exciting opportunity to do something different, and I'm looking forward to a new challenge."
Congratulations Joni!
Well done to swimmers from the Your Swim Academy performance squads who achieved their best results at the 2023 East Midlands Regional Championships.
Competing under Bassetlaw Swim Squad, they achieved 29 swimmers at the regionals, 93 regional final swims or top 10s and 33 medals.
Congratulations to everyone who has participated in the BPL Community Health team's Functional Gym Group four-week fitness certificate
The class is for adults with autism, and those taking part have enjoyed a range of activities including weight training, aerobic exercise, introduction to Tai Chi and yoga.
What's On?
Looking for a fun day out for all the family during the summer holidays?
Come down and enjoy full-on family fun at Barnsley Metrodome.
Make a splash in our Calypso Cove themed waterpark, strike it lucky with some bowling fun in the Metrodome Bowling Alley and enjoy a bite to eat in our Rigby Cafe and Lounge.
With something on offer for all the family, we're looking forward to welcoming you this summer!
We're turning our gym and studio lights at Your Space Metrodome blue throughout July to celebrate the 75th birthday of our amazing NHS.
Did you know all NHS employees are also entitled to our corporate discount?
To find out more, speak to our front-of-house team.
Come along to the Rigby Suite at the Metrodome for some summer craft workshops on Monday 31st July, Thursday 3rd August, Monday 14th August and Thursday 17th August.
Sessions cost £3.50 per child and are suitable for ages 4 plus.
All children must be accompanied by an adult and no pre-booking is required.
Drop in anytime between 10.30am and 1.30pm to join in the crafting fun!